About us
Bienvenidos! We'd like to welcome you to Cha Chi's Mexican Cantina in Glenunga. Here you'll find all of your favourite Mexican dishes plus a few extra surprises. Every flavourful item on our menu is made using traditional Mexican recipes and the very freshest ingredients. Give one of our specials a try That serves between two and four people and let you sample some of our most popular items. Our beef, chicken or vegetarian enchiladas are customer favourites, as are the Chicken Flautas and the Quesadillas. Here at Cha Chi's Mexican Cantina, we also serve fall-off-the-bone ribs, yummy sides, and authentic Mexican desserts. We look forward to serving you tonight.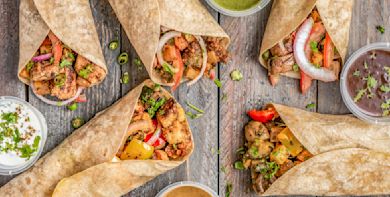 Reviews
Mel
"I admit it... I'm addicted to their dessert nachos."
10/01/2020
Mel
"Good fresh food which is delicious."
31/12/2019
Mel
"Best Mex food I've had delivered yet. My only criticism is that it would have been better to put the icecream in a seperate container so I could put it in the freezer while I ate the delicious tacos."
16/12/2019